4/3 CAH-mestpomp voor mijnafval
Horizontale drijfmestpomp Zowel metalen als rubberen voeringen en impellers, of een combinatie van beide, zijn onderling uitwisselbaar binnen dezelfde pomp om het gebruik in verschillende toepassingen te vergemakkelijken. AH-metaalvoeringen Horizontale drijfmestpomp Omtrekafinetingen zijn hetzelfde voor zowel metalen als rubberen pompen, waardoor uitwisselbaarheid mogelijk is zonder dat pijpleidingen of nabewerking nodig zijn. Horizontale vrijdragende drijfmestpomp, metalen drijfmestpomp, A05 drijfmestpomp, 4/3 AH drijfmestpomp, heavy-duty AH-pomp, hoge chroomkiezelzandpomp.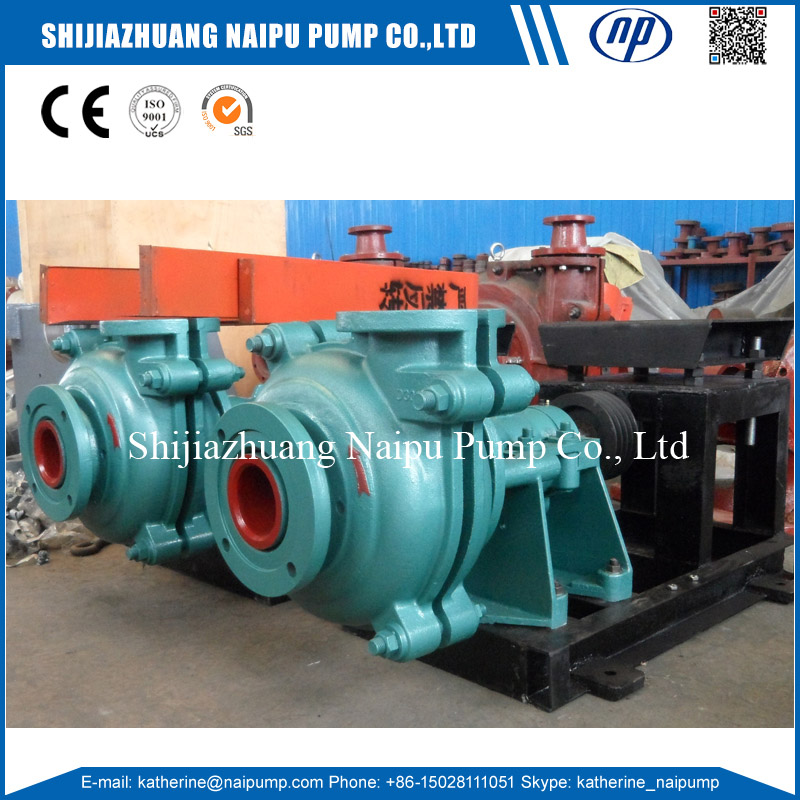 NP-AH Horizontale drijfmestpompconstructie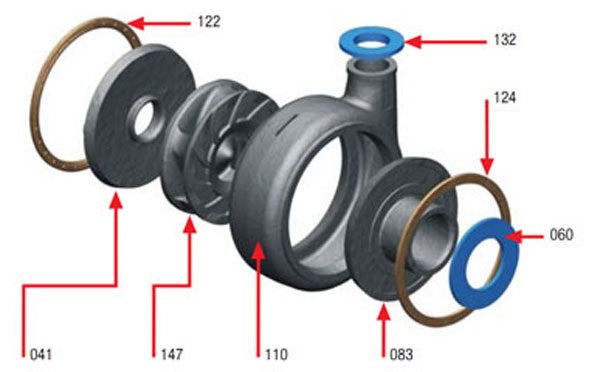 4/3 AH drijfmest pomp Onderdeel code: E075C21, E003MG01, E4032G01, E4032D21, E4013G01, E4013D21, E4147A05, E4147R55, E4110A05, E4110A07, E4018R55, E4036R55, E4083A07, E4083A05, E4083R55, E4041R07, E4041A05, E028G01, E029G01, E004MG01, E073ME05 , E005M ...
4/3 CAH-mestpomp voor mijnbouwafval Omschrijving

| | |
| --- | --- |
| Index | Value |
| Products Name | 4/3 CAH Slurry Pump for Mining Tailings |
| Inlet Dia (mm) | 100 |
| Outlet Dia (mm) | 75 |
| Flow (m3/h) | 86.4-198 |
| Head (m) | 9-52 |
| Max Power(kw) | 30 |
| Material | Cr26, Cr27, A05, A07, A49, A61... |
| Drive Type | CV / ZVz / CRz/ DCz |
| Seal Type | Packing Seal , Expeller Seal, Mechanical Seal |
| Payment Term | TT , LC, or Negotiate |
| Original | ShiJiaZhuang , Hebei China |
| Supply Range | Slurry Pump , Motor , Base Plate,Guard, v-belt , Pulley |
| Weight | 263kg |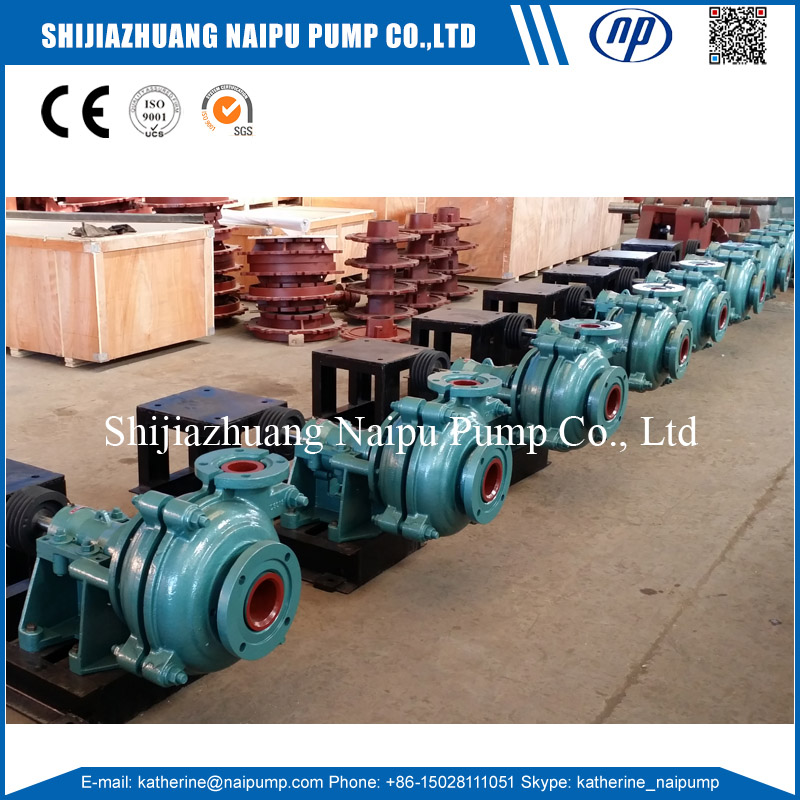 Horizontale Cantilevered Slurry Pump Performancce Parameters

Type

Max

Power

(Kw)

Clear Water Performance

Impeller

Capacity

/m³/hr

Head

/m

Speed/rpm

Max

Efficiency
/%

NPSH

/m

Nos
of
Vane

Diameter
/mm

1.5/1 B-AH

15

12.6-28.8

6-68

1200-3800

40

2-4

5

152

2/1.5 B-AH

15

32.4-72

6-58

1200-3200

45

3.5-8

5

184

3/2 C-AH

30

39.6-86.4

12-64

1300-2700

55

4-6

5

214

4/3 C-AH

30

86.4-198

9-52

1000-2200

71

4-6

5

245

6/4 D-AH

60

162-360

12-56

800-1550

65

5-8

5

365

8/6 E-AH

300

360-828

10-61

500-1140

72

2-9

5

510

10/8 F-AH

560

612-1368

11-61

400-850

71

4-10

5

686

12/10 ST-AH

560

936-1980

7-68

300-800

82

6

5

762

14/12 ST-AH

560

1260-2772

13-63

300-600

77

3-10

5

965

16/14 TU-AH

1200

1368-3060

11-63

250-550

79

4-10

5

1067

20/18 TU-AH

1200

2520-5400

13-57

200-400

85

5-10

5

1370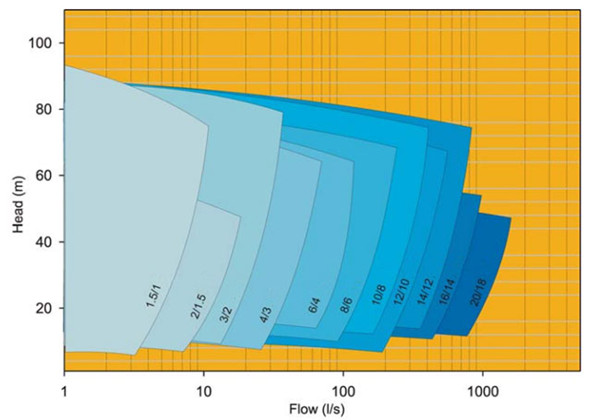 A05 Contactgegevens drijfmestpomp: Katherine Hou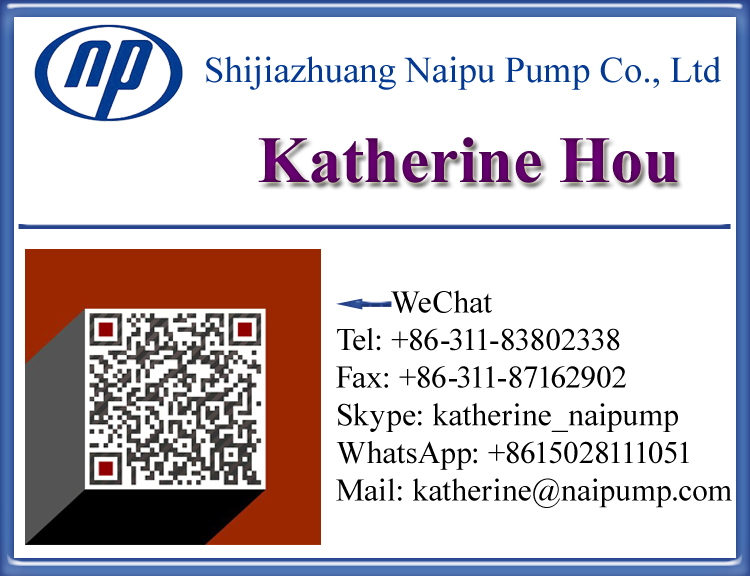 Product Categorie : Horizontale drijfmestpomp > AH Metal horizontale drijfmestpomp